Liposomal Multivitamin
20+ Key Vitamins & Minerals In A Delicious Liposomal Liquid Form
Liposomal Multivitamin
20+ Key Vitamins & Minerals In A Delicious Liposomal Liquid Form
$29.71$44.95
Subscribe & Save 34%
Delivery every 30 days. Cancel anytime
Money Back Guarantee
Simply send your item back within 90 days and we'll refund your full purchase. (less S&H)
Join over 30,000 monthly subscribers!
90-Day Money Back Guarantee
Featured in
"I'VE NEVER FELT BETTER"
"I'm on my second month of Manna Multivitamin and I'm feeling better and stronger every day. I can't believe the difference this has made in my daily health!"
- Ken R.
No Fillers, No Nonsense
Proudly formulated and made in the USA from the finest globally-sourced ingredients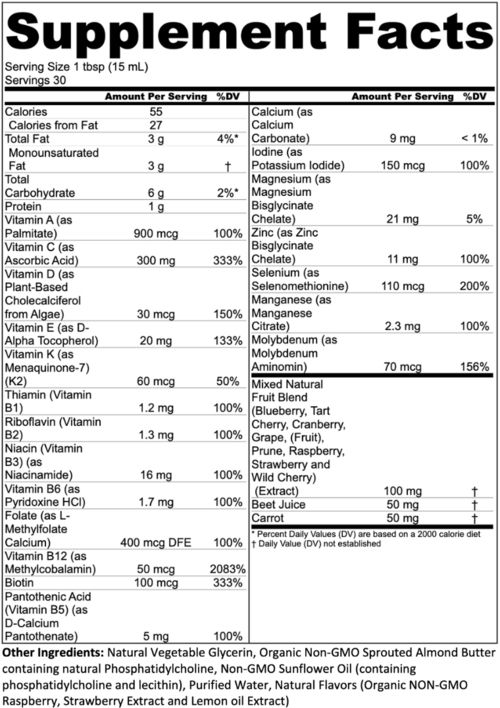 Proven Benefits

20+ Key Vitamins and Minerals
Nutrient deficiencies affect 92% of people, resulting in issues with their health. Multivitamin features a science-backed blend of vitamins and minerals to fill in gaps and fuel your body for optimal health.

Boosts Daily Energy
If your body is lacking key nutrients, one common sign is low energy. By including core vitamins that provide balanced and clean energy, our Multivitamin will leave you feeling more productive and focused throughout your entire day.

Supports A Strong Immune System
Strengthen the cells that fight to keep you healthy. Multivitamin contains potent immune-supporting vitamins and minerals like vitamin C, vitamin D and zinc to fight against infection and combat sickness.

Promotes Healthy Aging From Within
Your body is constantly changing as you age, making it all the more important to provide it with daily nutrients for optimal health. That's why this Multivitamin supports key functions within your body every day to promote graceful aging and longevity.

Boosts Mood and Daily Performance
Feelings such as brain fog and stress are clear indications your brain isn't getting the nutrients it needs. Restoring these vital nutrients keep your brain balanced, provide stress support and boost its daily functions such as focus, memory and mental clarity.
Absorbs 10x Better
Traditional vitamins only deliver around 10% of the nutrients they contain because your body breaks them down just like food. This means your stomach only absorbs that 10% and leaves the rest to waste. We solved this problem by using liposomes, which acts as life jackets for these nutrients - so the benefits you experience are always elevated!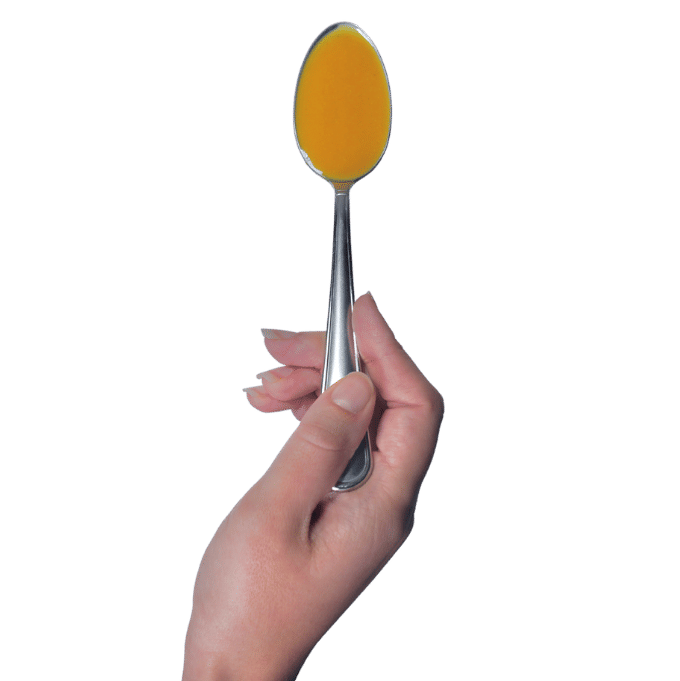 "I love the taste! So easy to take every day."
"So done with pills and powders! I love to add Manna's liquid formula directly to my water to give it a delicious fruity flavor, or I'll mix it into it to my morning smoothie to get my day started right."
Only The Best Ingredients For Foundational Nutrition - Nothing Else
20 Key Vitamins and Minerals
Liposomal Multivitamin is an expert-formulated blend of key vitamins and minerals to support your daily nutritional needs. This formula contains high-quality ingredients, which are combined with sunflower lecithin for maximum absorption.
Super Fruit Blend
Phytonutrients from superfoods set the foundation of whole-body health beyond basic nutrition by supporting gut health and other key bodily functions. This mixed fruit and veggie extract blend contains potent antioxidants to enhance your foundational nutrition without the added calories.
THE SECRET INGREDIENT
Why Your Supplements Need NANOFUSE® Liposomal Technology…
Most vitamins and supplements simply don't work. That's because pills and powders have very poor absorption.
Unlike most companies, Manna only uses liposomal delivery, which is scientifically proven to absorb up to 10x better.
Manna's superior absorption means more health benefits for you and your family.
Manna vs pills and powders
Superior Absorption by 10x
One Liquid Serving Per Day
90 Day Money-Back Guarantee
HOW TO TAKE MANNA
1. POUR
Pour one serving according to the bottle.
2. MIX
Stir into your favorite beverage, or simply take it straight.
3. DRINK & ENJOY
Enjoy powerful benefits you can actually feel!
CONSISTENCY IS KEY
TAKE FOR 90 DAYS
While the amazing benefits of Liposomal Multivitamin (such as filling nutrient gaps) starts working right away, consistency is key to achieve dramatic results.

We recommend taking Liposomal Multivitamin for 90 days to truly unleash the life-changing benefits.
GET AMAZING RESULTS
LIKE THESE CUSTOMERS
Best multivitamin I've ever taken
"This is the best multivitamin I have ever taken, and I have taken them ALL over the years. It actually helped with my energy level after about a week, and also helped my wife's. I like that the recommended dosage is once a day, I've taken lots of other brands where the recommended dosage is twice a day."
John E.
So easy to take
"Valued part of my supplement regimen. I think I have a pretty good diet in general, but I could always use some help making sure i get the essentials. That's where this comes in. The liquid form is great, so easy to just add to my morning smoothies and take with me."
Renee G.
These are great vitamins!
"Really happy to have found these! You never quite know what you are getting when you purchase vitamins and herbal supplements, but the Manna brand has a good reputation for quality ingredients and manufacturing. These are great vitamins!"
Emily M.
Frequently Asked Questions
How long does one order of Liposomal Multivitamin last?
Each bottle has 30 servings, which is enough for a 30-day supply.
How do you recommend taking Liposomal Multivitamin?
We recommend taking 1 tablespoon every day. If you are prone to digestive sensitivities, we recommend taking your daily serving with a meal. First, you'll want to shake the bottle well, then you'll either take the recommended dose directly or mix it into a cool drink of your choice, such as water or juice.
Why are Liposomes so important?
Without applying liposomes to your supplement, you're taking away the opportunity for your body to absorb all the nutrients you're putting into it. Vitamins and minerals taken without an aid, such as liposomes, are consumed with no way to protect itself while traveling through the harsh GI tract. Liposomal encapsulation significantly increases the volume of fragile nutrients reaching their ultimate destination; your bloodstream.
Can I take this product and still take my Vitamin B Complex supplement?
Absolutely! We formulated Liposomal Multivitamin to be an overall product to cover the basic nutritional needs for most adults. For those who desire targeted nutrition, such as the addition of B Complex, Multivitamin is a perfect base to start from.
Can I take this supplement if I'm on blood thinners?
We've received feedback from many customers who are on blood thinners, and our Multivitamin without any issues with interactions. We do, however, suggest that you discuss using our products with your physician if you have concerns about interactions with your medications, especially if you have dietary restrictions.
When is the best time to take a multivitamin?
We suggest you consume your Manna supplements at the same time in order to develop a pattern and habit of taking them every day. We also suggest you consume your supplements with food. Ultimately, whichever meal or time of day you choose to take your Liposomal Multivitamin is up to you and what works best for your schedule.
All Manna products are proudly made in the USA!
Do you test your supplements and check for contaminants?
Every single batch of Manna supplements must pass testing for bacterial and heavy metal contamination. In addition, every raw material used for our products must have a "Certificate of Analysis" from its supplier to prove the purity and potency of the ingredient before being accepted into the manufacturing facility.