Liposomal Collagen Peptides
Provides More Benefits & Absorbs Better Than Powdered Collagen Alternatives
Liposomal Collagen Peptides
Provides More Benefits & Absorbs Better Than Powdered Collagen Alternatives
$33.96$69.95
Subscribe & Save 51%
Delivery every 30 days. Cancel anytime
Money Back Guarantee
Simply send your item back within 90 days and we'll refund your full purchase. (less S&H)
Join over 30,000 monthly subscribers!
90-Day Money Back Guarantee
Featured in
"Looking and Feeling Younger Every Day!"
"I just started a few weeks ago and now my wrinkles are barely there and my skin is GLOWING ! I look 10 years younger!!!"
-Bethany R.
No Fillers, No Nonsense
Proudly formulated and made in the USA from the finest globally-sourced ingredients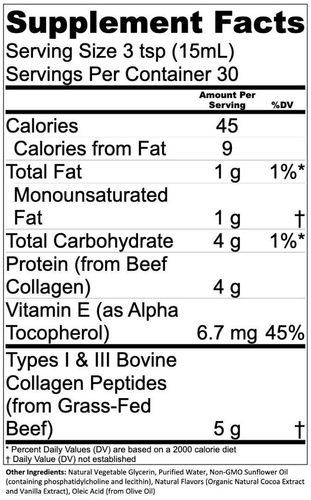 Proven Benefits
Youthful, Glowing Skin
Collagen Peptides supports healthy skin from deep within to enhance elasticity and boost hydration, which will leave your skin looking and feeling smooth, plump and radiant!

Reduced Cellulite & Wrinkles
A boost in your body's natural collagen supply will strengthen your skin and increase its flexibility to smooth wrinkles, cellulite, and stretch marks.

Longer, Stronger Hair & Nails
Besides giving your skin structure and support, collagen also boosts hair volume, thickness, and shine - preventing dry, lackluster hair as well as weak, peeling nails.

Improved Joint & Bone Strength
Don't let stiff, achy joints get in the way! Collagen has been shown to support joint and bone health, enabling you to move with greater flexibility and less discomfort.

Enhanced Gut Health & Digestion
Collagen helps promote healthy digestion and improve gut health, helping to reduce bloating and relieve stomach discomfort.

Absorbs 10x Better
Collagen Pills & Powders only deliver around 10% of the nutrients they contain because your body breaks them down just like food. This means your stomach only absorbs that 10% and leaves the rest to waste. We solved this problem by using liposomes, which acts as life jackets for these nutrients - so the benefits you experience are always elevated!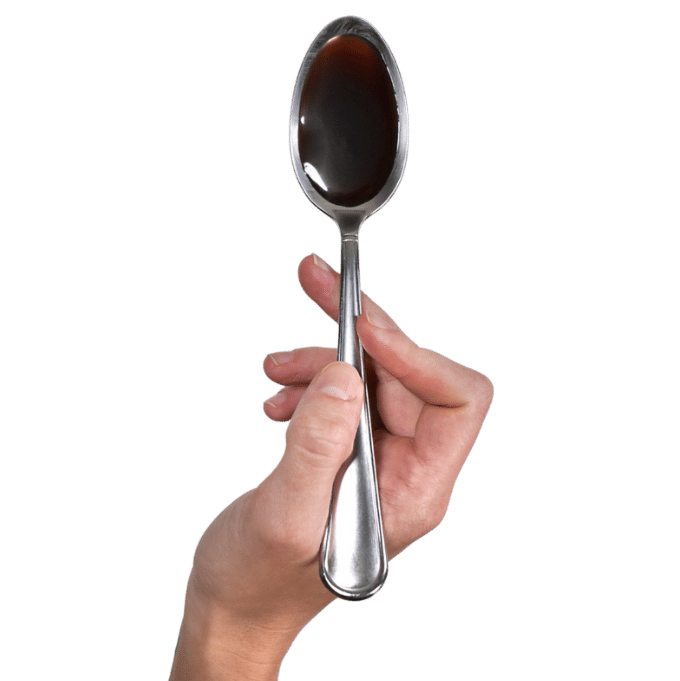 "It tastes like CHOCOLATE and it is so good!"
"I love the liquid formula and the best part is it's just one serving. I finally have the skin and hair I want and my muscles and joints feel healthier."
Only The Best Ingredients For Powerful, Natural Anti-Aging - Nothing Else
Type I and Type III Pure Bovine Collagen
We formulated high-quality hydrolyzed collagen (types I & III) into a liposomal supplement for maximum absorption. This delivers powerful age-reversing and beauty-enhancing benefits you can see and feel. Ethically sourced from 100% grass-fed bovine.
Collagen proteins into their most bioactive and bioavailable forms, making it easier for your body to use its beauty-boosting properties.
THE SECRET INGREDIENT
Why Your Supplements Need NANOFUSE® Liposomal Technology…
Most vitamins and supplements simply don't work. That's because pills and powders have very poor absorption.
Unlike most companies, Manna only uses liposomal delivery, which is scientifically proven to absorb up to 10x better.
Manna's superior absorption means more health benefits for you and your family.
Manna vs pills and powders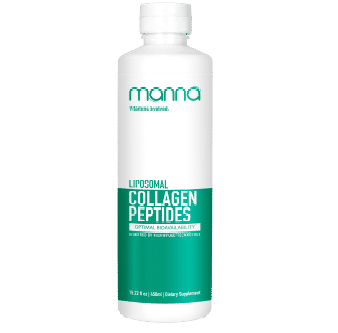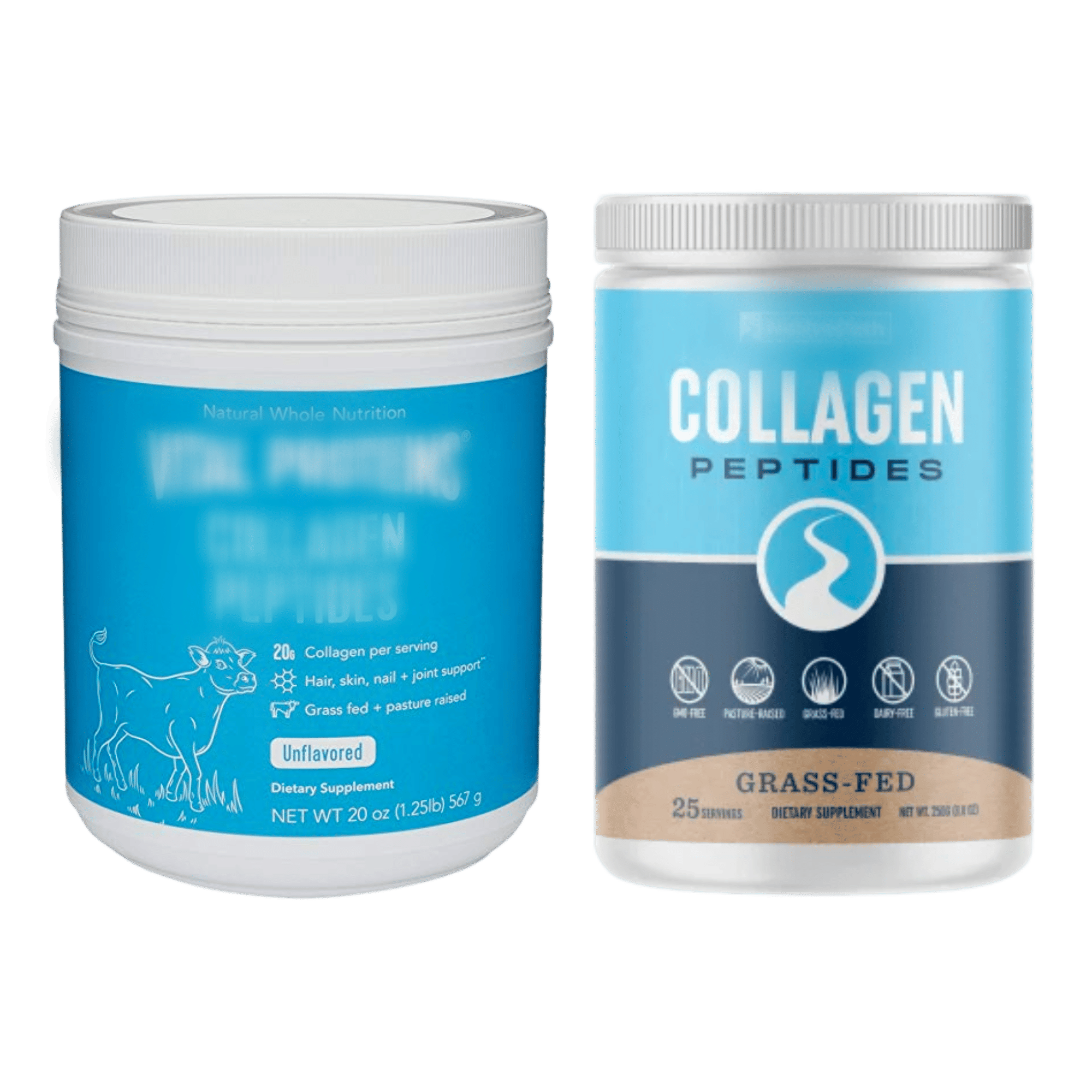 Superior Absorption by 10x
One Liquid Serving Per Day
90 Day Money-Back Guarantee
HOW TO TAKE MANNA
1. POUR
Pour one serving according to the bottle.
2. MIX
Stir into your favorite beverage, or simply take it straight.
3. DRINK & ENJOY
Enjoy powerful benefits you can actually feel!
CONSISTENCY IS KEY
TAKE FOR 90 DAYS
While the amazing benefits of Liposomal Collagen Peptides (such as reviving aging skin) starts working right away, consistency is key to achieve dramatic results.
We recommend taking Liposomal Collagen Peptides for 90 days to truly unleash the life-changing benefits.
GET AMAZING RESULTS
LIKE THESE CUSTOMERS
My dark circles are gone!!!
"I've always been self conscious about my dark circles... I tried so many different products to get rid of them but nothing was working for me. I'm so glad I found this product. I love it, and it was so easy to add to my routine since I only have to take it once a day."
Laura T.
What a difference!
"I started taking this because my sister recommended it to me… and WOW. What a difference! My nails feel stronger, my hair is softer, and my skin feels more hydrated! Great collagen, I recommend it to everyone."
Angela O.
My hair and skin look AMAZING
"I'm a skincare nut and I honestly can't believe how quickly I saw results with this collagen. Love how it makes my skin glow and nails grow!"
Jamie M.
Frequently Asked Questions
How long does one order of Liposomal Collagen Peptides last?
One bottle of Liposomal Collagen Peptides has 30 servings, which is enough for a 30-day supply.
How do you recommend taking Liposomal Collagen Peptides?
We recommend taking 3 teaspoons (1 tablespoon) every day. If you are prone to digestive sensitivities, we recommend taking your daily serving with a meal. First, you'll want to shake the bottle well, then you'll either take the recommended dose directly or mix it into a cool drink of your choice, such as water or juice.
Why are Liposomes so important?
Without applying liposomes to your supplement, you're taking away the opportunity for your body to absorb all the nutrients you're putting into it. Vitamins and minerals taken without an aid, such as liposomes, are consumed with no way to protect itself while traveling through the harsh GI tract. Liposomal encapsulation significantly increases the volume of fragile nutrients reaching their ultimate destination; your bloodstream.
What is Liposomal Collagen Peptides derived from?
Our Collagen Peptides is bovine (cow) sourced. Bovine collagen is the most common source of Type I and III collagen, but not all are made the same. Some sources are grain fed and raised with antibiotics. Our bovine-sourced collagen is raised without antibiotics, hormones and steroids, and is 100% grass-fed.
Collagen Peptides is sourced from cows, so it is not vegan. Collagen is found in living things, which means collagen is inherently an animal-based product. Vegan or vegetarian collagen products that are on the market today are all considered collagen precursors - they provide you with a boost of nutrients to help your body synthesize collagen on its own. There are actually no vegetarian or vegan-friendly supplements that contain collagen (yet!). Looking to boost your body's collagen without animal products? Consider adding Liposomal Vitamin C to your routine - this acerola cherry based Vitamin C is 100% vegan, and an important ingredient in collagen synthesis!
Why should I take Collagen Peptides?
Collagen Peptides are primarily Type I and Type III collagens. Type I Collagen may reduce fine lines and wrinkles, improve skin elasticity, and support bone, joint, muscle, hair and nail health. Type III can support digestive tract health and skin elasticity and hydration.
Peptides are the broken-down form of whole collagen proteins, which is also commonly referred to as hydrolyzed collagen Non-hydrolyzed collagen is much less bioavailable than the hydrolyzed form. Hydrolyzed collagen peptides also easily dissolve in cold liquids and are neutral in taste. Non-hydrolyzed forms (gelatin) typically dissolve only in hot liquids and may have an unpleasant taste. Our Liposomal delivery enhances absorption even more.
Can I take Liposomal Collagen Peptides with my other supplements?
Manna products are formulated to compliment one another, and your supplement program can be tailored to fit your specific health goals. Manna Liposomal Collagen Peptides can be used in conjunction with the Manna products you're already using. They can be mixed together or taken separately, however you prefer!
All Manna products are proudly made in the USA!
Do you test your supplements and check for contaminants?
Every single batch of Manna supplements must pass testing for bacterial and heavy metal contamination. In addition, every raw material used for our products must have a "Certificate of Analysis" from its supplier to prove the purity and potency of the ingredient before being accepted into the manufacturing facility.