Liposomal Kids Multivitamin
Foundational Nutrition For Your Child
Liposomal Kids Multivitamin
Foundational Nutrition For Your Child
Fills Gaps In Your Kids Daily Nutrition
Strengthens Immune System
Promotes Healthy Growth & Development
Transports Important Nutrients To Vital Organs
Packed With Antioxidants For Whole-Body Health
Maximum Absorption For Optimal Benefits
Multivitamins play a huge role in maintaining proper nutrition for your kids. But many traditional vitamins (pills and gummies) are sugar-packed with poor absorption. Manna Liposomal Kids Multivitamin delivers fast-acting nutrients to support their immunity, growth, and development - all in one delicious sugar-free serving per day!
$25.46$39.95
Subscribe & Save 36%
Delivery every 30 days. Cancel anytime
Join over 30,000 monthly subscribers!
90-Day Money Back Guarantee
FINALLY FOUND OUR VITAMIN
"Zero sugar. Zero junk. Zero fuss. Thank you Manna for creating a healthy vitamin my daughter actually loves!"
- Lindsey G.
Proven Benefits

13 Key Vitamins and Minerals
Supercharged with key vitamins and minerals required in a child's daily diet, Manna Kids Multivitamin helps fill common nutritional gaps while avoiding all the junk found in sugar-coated gummy vitamins.

Healthy Growth and Development
By providing your kiddo with the vital nutrients that may be lacking in their diet, this pediatrician-approved blend provides the head-to-toe essentials their growing bodies need to stay strong and healthy.

Supports A Strong Immune System
Building a healthy immune system to fight off germs is essential for growing kids, and immunity-boosting vitamins like vitamin C, A, E, and zinc helps boost the defenses they need to thrive.

Brain Health
Built for brainiacs, this multivitamin is rich in nutrients like choline and Omega-9 to support the healthy development and function of your little one's brain.
Kid and Parent Approved
This sugar-free, natural formula is one you can feel proud giving to your little ones. Packed with simple ingredients you can actually pronounce and with a great-tasting flavor, even the pickiest of eaters will love it!

Absorbs 10x Better
Traditional vitamins only deliver around 10% of the nutrients they contain because your body breaks them down just like food. This means your stomach only absorbs that 10% and leaves the rest to waste. We solved this problem by using liposomes, which acts as life jackets for these nutrients - so the benefits you experience are always elevated!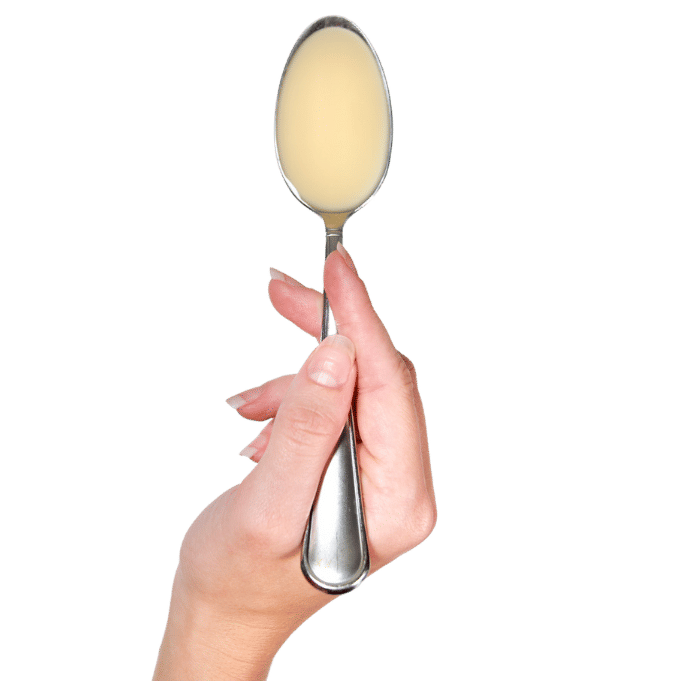 SUPPORTING MY KIDS HEALTH HAS NEVER BEEN EASIER!
"From the delicious flavor to the quality ingredients to their customer service, Manna understands what it means to be a parent today."
No Fillers, No Nonsense
Proudly formulated and made in the USA from the finest globally-sourced ingredients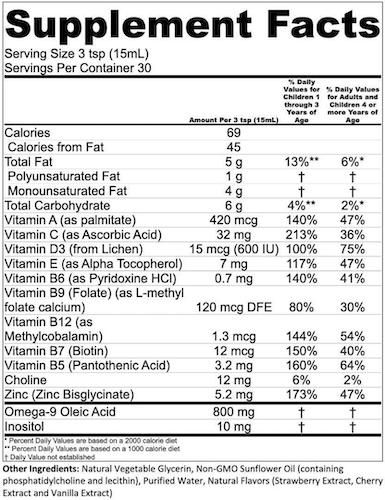 Only The Best Ingredients For Kids Growth & Development - Nothing Else
13 Key Vitamins and Minerals
Liposomal Kids Multivitamin is an expert-formulated blend of key vitamins and minerals to support your kids daily nutritional needs. This formula contains high-quality ingredients, which are combined with sunflower lecithin for maximum absorption.
THE SECRET INGREDIENT
Why Your Supplements Need NANOFUSE® Liposomal Technology…
Most vitamins and supplements simply don't work. That's because pills and powders have very poor absorption.
Unlike most companies, Manna only uses liposomal delivery, which is scientifically proven to absorb up to 10x better.
Manna's superior absorption means more health benefits for you and your family.
Manna vs pills and powders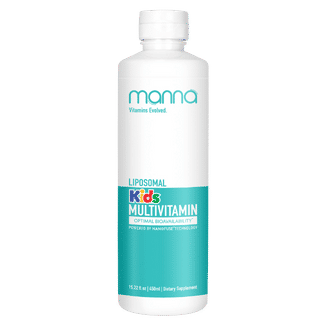 Superior Absorption by 10x
One Liquid Serving Per Day
90 Day Money-Back Guarantee
HOW TO TAKE MANNA
1. POUR
Pour one serving according to the bottle.
2. MIX
Stir into your favorite beverage, or simply take it straight.
3. DRINK & ENJOY
Enjoy powerful benefits you can actually feel!
CONSISTENCY IS KEY
TAKE FOR 90 DAYS
While the amazing benefits of Liposomal Kids Multivitamin (such as its immune-boosting power) start working right away, consistency is key to achieve dramatic results.

We recommend taking Liposomal Kids Multvitamin for 90 days to truly unleash the life-changing benefits.
GET AMAZING RESULTS
LIKE THESE CUSTOMERS
MY GIRLS LOVE IT
"The girls have never been thrilled about their morning vitamins before, which surprised me since we switched them to Manna. Leaves them with smiles on their faces and an extra pep in their step!"
- McKenzie R.
SO MUCH BETTER THAN GUMMIES
"My son loves this so much more than the Smarty Pants gummies we had been giving him before. He's even reminding me it's time for his vitamin!"
- Gerry W.
MY KIDS LIKE TAKING THEIR VITAMINS!
"As long as my kids are consistent with taking the vitamins, that's what matters to me. Manna has been great so far. They've really put the time in to make this product taste as good as it is for them. Thank you!"
- Bryce C.
Frequently Asked Questions
How long does one order of Liposomal Kid's Multivitamin last?
Each bottle has 30 servings, which is enough for a 30-day supply.
How should Liposomal Kid's Multivitamin be stored?
Once opened, the bottle should be refrigerated. Try to avoid direct sunlight and prolonged exposure to heat.
How do you recommend taking Liposomal Kid's Multivitamin?
We recommend taking 1 serving per day, at any time of day. Multivitamin can be taken alone or mixed with a drink of your choice, such as water or juice.
Why are Liposomes so important?
Without applying liposomes to your supplement, you're taking away the opportunity for your body to absorb all the nutrients you're putting into it. Vitamins and minerals taken without an aid, such as liposomes, are consumed with no way to protect itself while traveling through the harsh GI tract. Liposomal encapsulation significantly increases the volume of fragile nutrients reaching their ultimate destination; your bloodstream.
Can my kids take this product and still take their other supplements?
Absolutely! We formulated Liposomal Kid's Multivitamin to be an overall product to cover the basic nutritional needs for most children.
When is the best time to take a multivitamin?
We suggest consuming your Manna supplements at the same time in order to develop a pattern and habit of taking them every day. We also suggest you consume your supplements with food. Ultimately, whichever meal or time of day makes the most sense for your children to take their Liposomal Kid's Multivitamin is up to you and what works best for everyone's schedule.
Should I subscribe if we've never tried Manna before?
Healthy habits can be hard to maintain - let us make it easy for you! We wanted to make it as easy as a single click to start building your child's foundational nutrition. Canceling your subscription is hassle-free, so there's no risk involved.
My child has a healthy diet. Should I still give them a multivitamin?
Kids often do not get enough nutrients they need from their diet alone. That's why we formulated our Kids Multi with the essentials to fill in the gaps, so their immune systems, brains, and bones can be nourished and strong.
All Manna products are proudly made in the USA!
Do you test your supplements and check for contaminants?
Every single batch of Manna supplements must pass testing for bacterial and heavy metal contamination. In addition, every raw material used for our products must have a "Certificate of Analysis" from its supplier to prove the purity and potency of the ingredient before being accepted into the manufacturing facility.