Liposomal Hydration
Refreshing Electrolyte Booster
Liposomal Hydration
Refreshing Electrolyte Booster
$25.46
Subscribe & Save 15%
Delivery every 30 days. Cancel anytime
Money Back Guarantee
Simply send your item back within 90 days and we'll refund your full purchase. (less S&H)
Join over 30,000 monthly subscribers!
90-Day Money Back Guarantee
Featured in
AWESOME RECOVERY TOOL
"I'm constantly on-the-go and these little packets help me recover and hydrate so much faster! I'm so full of energy too!!"
- Jordan B.
No Fillers, No Nonsense
Proudly formulated and made in the USA from the finest globally-sourced ingredients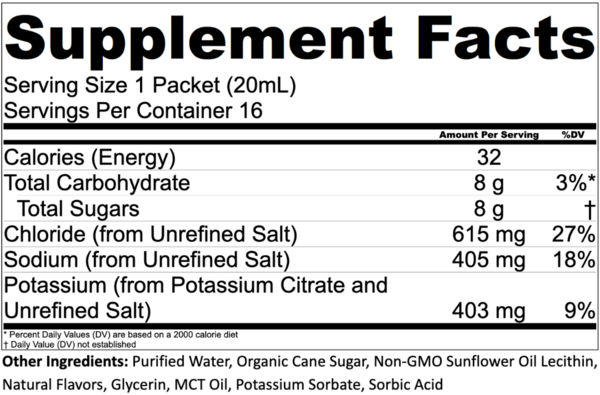 Proven Benefits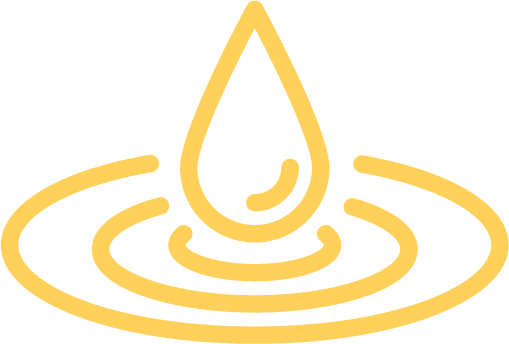 Rapid Hydration
Hydrates up to 3x faster and more efficiently than drinking water alone.
Superior Electrolytes
A perfectly balanced, scientifically-backed electrolyte combination to provide better, clean hydration than traditional sports drinks.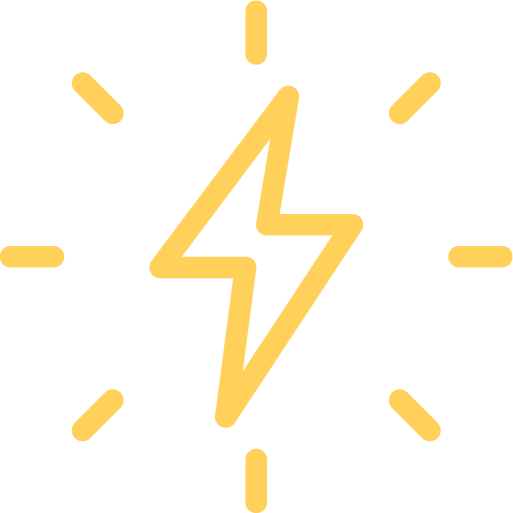 Energy Boost
Your muscle and brain function are strongly influenced by your hydration levels. Liposomal Hydration fights fatigue and brain fog by boosting natural energy levels with vital nutrients.
Skin Vitality
Hydration encourages radiant skin by balancing pH levels and hydrating at the cellular level to retain proper moisture, soften, firm and smooth out skin.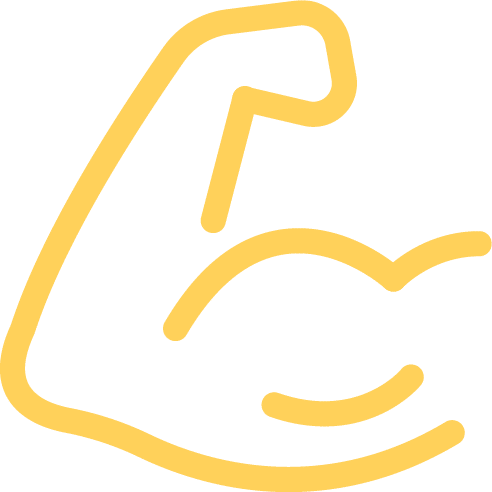 Maximum Physical Performance
Replenishes nutrients lost through day to day, and supports muscle function and recovery before, during and after physical activities.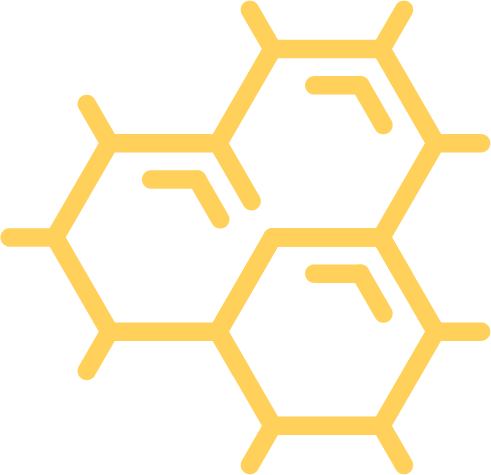 Absorbs 10x Better
Traditional vitamins only deliver around 10% of the nutrients they contain because your body breaks them down just like food. This means your stomach only absorbs that 10% and leaves the rest to waste. We solved this problem by using liposomes, which acts as life jackets for these nutrients - so the benefits you experience are always elevated!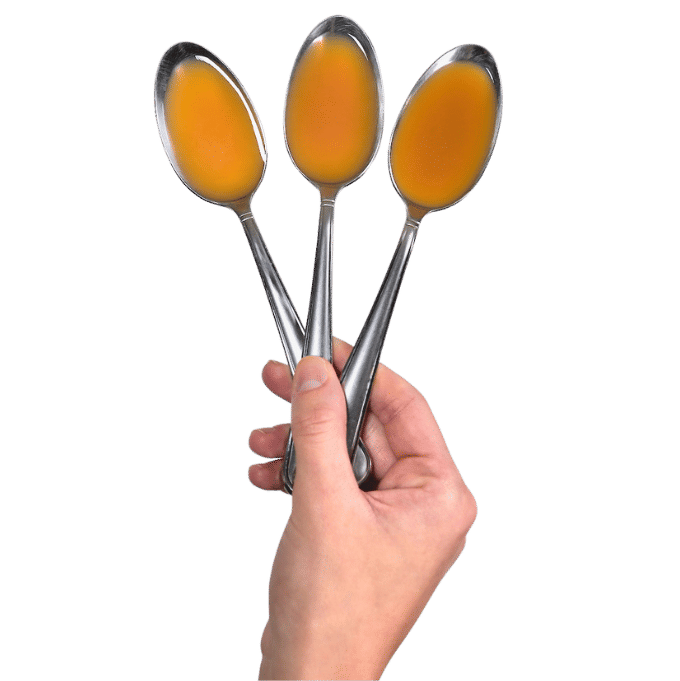 I CAN ALWAYS RELY ON THESE TO KEEP ME HYDRATED AND FEELING GREAT!
"The hydration and nutrition with electrolytes and other ingredients are wonderful and I have no problem with pushing my body to its limits in the summer. Manna is hands down the best for complete, healthy hydration!"
Only The Best Ingredients For Maximum Hydration - Nothing Else
Sodium
Sodium is an essential nutrient that helps the body keep fluids in a normal balance. Sodium is also an essential component of muscle function and contraction and neural signaling.
Chloride
Plays a key role in the regulation of body fluids and electrolyte balance. It helps keep the amount of fluid inside and outside of your cells in balance. It also helps maintain proper blood volume, blood pressure, and pH of your body fluids.
Potassium
Present in all body tissues and required for normal cellular function, potassium loss during exercise can negatively affect muscle and neural function.
MCT Oil
A unique fatty acid sourced from coconut oil, MCT oil has been shown to boost brain function, energy levels, and physical performance.
THE SECRET INGREDIENT
Why Your Supplements Need NANOFUSE® Liposomal Technology…
Most vitamins and supplements simply don't work. That's because pills and powders have very poor absorption.
Unlike most companies, Manna only uses liposomal delivery, which is scientifically proven to absorb up to 10x better.
Manna's superior absorption means more health benefits for you and your family.
Manna vs pills and powders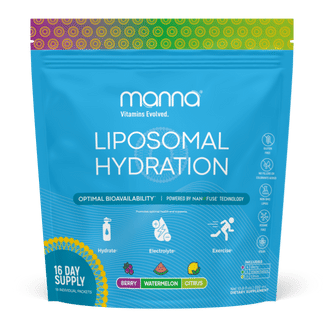 Superior Absorption by 10x
One Liquid Serving Per Day
90 Day Money-Back Guarantee
HOW TO TAKE MANNA
1. TEAR OPEN
Tear open packet
2. MIX
Stir into your favorite beverage, or simply take it straight.
3. DRINK & ENJOY
Enjoy powerful benefits you can actually feel!
CONSISTENCY IS KEY
TAKE FOR 90 DAYS
After working all day, sweating at the gym, and even when you sleep, you have to replenish your body's water to be able to perform at your best.

Liposomal Hydration starts working right away to replenish your body and keep you hydrated. We recommend taking it one hour before, during or after any physical activity to achieve maximum benefits!
GET AMAZING RESULTS
LIKE THESE CUSTOMERS
NO MORE HEADACHES
"I was getting headaches almost daily. My doctor told me to increase my hydration habits so I decided to try Manna, and wow! No more headaches and my energy is way way up!"
Kaylee W.
FEELING SO MUCH STRONGER
"Wow, these flavors are amazing! I no longer dread drinking boring plain water and have felt so much stronger and more energized because of this hydration!"
Shawna C.
MY SKIN IS GLOWING
"I no longer have dry, dull skin and can really tell how much my body has benefitted from staying properly hydrated. I'm glowing and loving it! "
Britney B.
Frequently Asked Questions
Is Liposomal Hydration an energy drink?
No. Liposomal Hydration does not contain any caffeine. Just hydration, pure and simple.
How long does one order of Liposomal Hydration last?
Each pouch has 16 individually packaged servings. Consumption can be tailored to individual needs. We recommend consulting with your doctor if you have any questions.
How should Liposomal Hydration be stored?
Liposomal Hydration doesn't need to be refrigerated but should be stored in a cool, dry place. Try to avoid direct sunlight and extreme heat.
Does Liposomal Hydration act as a substitute for daily fluids, such as water and juice?
While Liposomal Hydration is a great way to maintain proper hydration throughout your day, it is not intended to be a substitute for water. We recommend taking Liposomal Hydration mixed with a drink of your choice with water.
Why are liposomes important?
Without applying liposomes to your supplement, you're taking away the opportunity for your body to absorb all the nutrients you're putting into it. Vitamins and minerals taken without an aid, such as liposomes, are consumed with no way to protect itself while traveling through the harsh GI tract. Liposomal encapsulation significantly increases the volume of fragile nutrients reaching their ultimate destination; your bloodstream.
Do these expire? What's the shelf life?
Most Manna products do not have an expiration date or Best if Used By date. We expect the customer to completely consume the product within 90 days of delivery.
Can this be mixed in hot drinks, like tea?
If you want to mix your Manna supplements with a liquid, we recommend using cold. Hot liquid can degrade the liposomes as well as some of the more temperature sensitive active ingredients (Vitamin C, for example).
Is there a limit, if so what's the limit for a day?
Liposomal Hydration is formulated for active individuals who are losing critical electrolytes from physical activity. A good rule of thumb is to consume one packet for every hour of physical activity.
It supports optimal hydration when mixed with water. Our formulation, based on WHO oral rehydration guidelines, can increase water absorption when compared to plain water alone. For endurance athletes, or those working in environments where they are sweating out large amounts of electrolytes, you can also consume the packets without water.
No, they are not effervescent. Effervescent delivery is novel, but not an advantage nutritionally.
How is Liposomal Hydration better than a sports drink?
Most sports drinks have 3-5x the amount of sugar of a Hydration packet. They can also be hard on your teeth and contain a lot of unnecessary calories. When you choose Liposomal Hydration, you're consuming water with added nutrients - just the good stuff!
Can kids take this product?
If your child can safely consume other electrolyte sports beverages, he/she should be able to use Hydration. As with all Manna nutritional products, for those under 18 years of age we suggest discussing with your pediatrician first before use.
Why is there sugar in the Liposomal Hydration?
We formulated Hydration for those who are exercising or performing strenuous physical tasks and need rapid absorption of water. The World Health Organization specifies a particular ratio of water, carbohydrate, and sodium for optimal water absorption (Oral Hydration Solution or ORS). The combination of carbohydrates/sugar and sodium with water INCREASES the amount of water absorbed when compared to plain water or water with electrolytes only. The carbohydrates in the formula also help to fuel hard working muscles. Keep in mind that Hydration contains fewer calories per serving than a handful of grapes or a whole banana (but more electrolytes).
Can I take Liposomal Hydration with my other supplements?
Manna products are formulated to compliment one another, and your supplement program can be tailored to fit your specific health goals. Manna Liposomal Hydration can be used in conjunction with the Manna products you're already using. They can be mixed together or taken separately, however you prefer!
All Manna products are proudly made in the USA!
Do you test your supplements and check for contaminants?
Every single batch of Manna supplements must pass testing for bacterial and heavy metal contamination. In addition, every raw material used for our products must have a "Certificate of Analysis" from its supplier to prove the purity and potency of the ingredient before being accepted into the manufacturing facility.