Liposomal Calcium
For Stronger Bones & Teeth
Liposomal Calcium
For Stronger Bones & Teeth
$25.46
Subscribe & Save 15%
Delivery every 30 days. Cancel anytime
Money Back Guarantee
Simply send your item back within 90 days and we'll refund your full purchase. (less S&H)
Join over 30,000 monthly subscribers!
90-Day Money Back Guarantee
Featured in
I FEEL STRONGER!
"My bones feel stronger than ever before! I have more confidence being active without ever having to worry about discomfort and strains."
- Aubrey S.
No Fillers, No Nonsense
Proudly formulated and made in the USA from the finest globally-sourced ingredients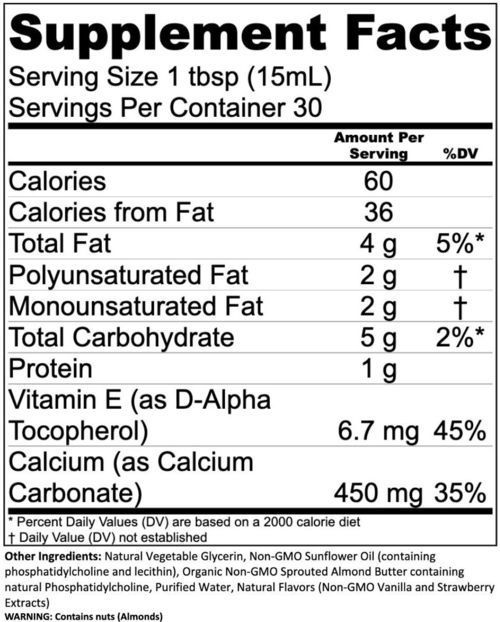 Proven Benefits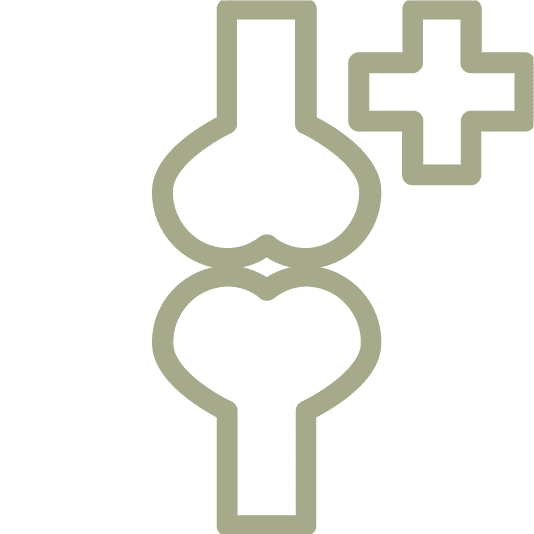 Bone & Teeth Health
More than 10 million U.S. adults struggle with osteoporosis, which is the leading cause of broken bones among seniors. Many adults do not receive enough calcium from their diets, making supplementation necessary for maintaining strong, dense bones as they age.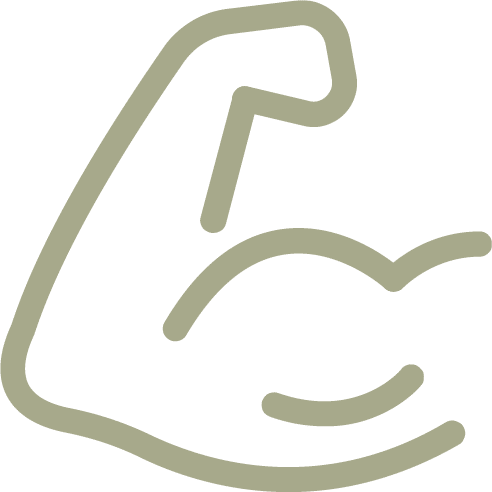 Muscle Function
Calcium helps your muscles move and contract. If blood calcium levels are off balance, it throws off this delicate interaction, leading to muscle soreness and cramps. Calcium helps keep this interaction in check, allowing your muscles to move properly all day long.

Heart Health & Blood Circulation
Calcium helps to relax the muscles found inside arteries and veins. It has also been shown to regulate blood circulation and help maintain targeted blood pressure levels.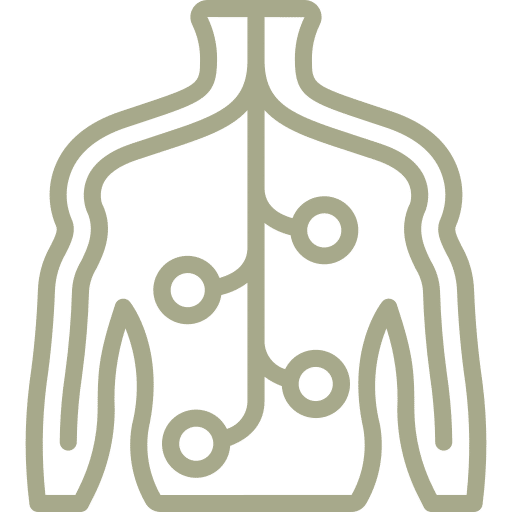 Nerve System
Calcium is the ultimate multitasker for your nervous system. It helps send messages all day long from your brain to the rest of your body so it can perform actions such as movement and memory formation.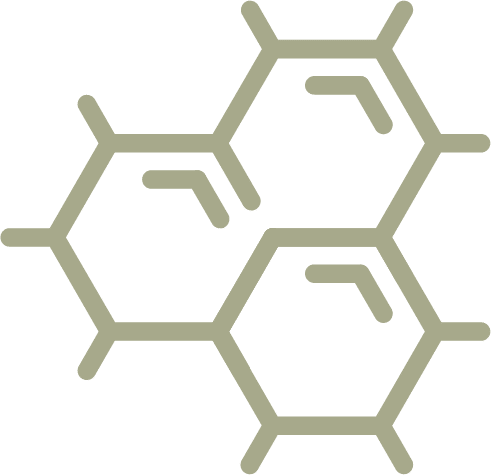 Absorbs 10x Better
Traditional vitamins only deliver around 10% of the nutrients they contain because your body breaks them down just like food. This means your stomach only absorbs that 10% and leaves the rest to waste. We solved this problem by using liposomes, which acts as life jackets for these nutrients - so the benefits you experience are always elevated!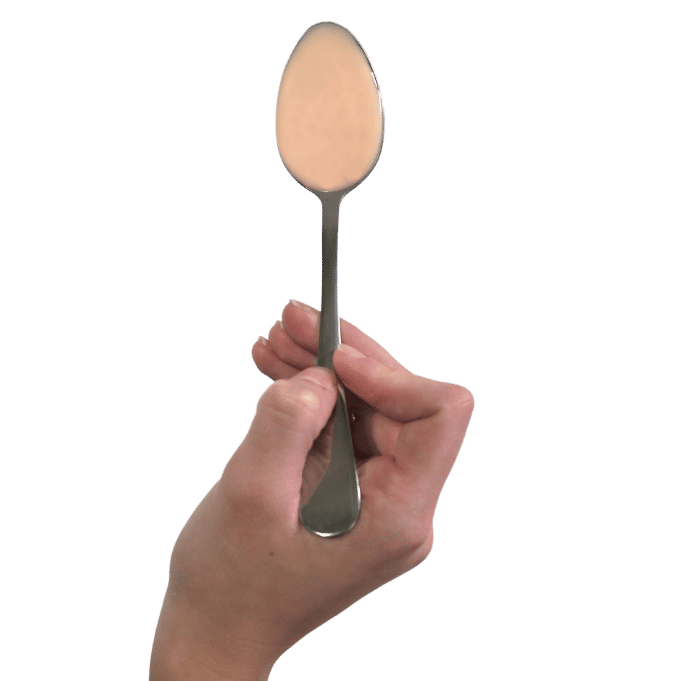 I FINALLY FOUND THE SUPPORT I NEED TO RESTORE MY BONE HEALTH!
"My bone density scans have been showing steady improvements! My doctor loves the formula and I'm feeling stronger than ever. Excited to see my progress in the months to come."
Only The Best Ingredients For Strong Bones - Nothing Else
Calcium
Not all calcium sources are the same. Manna utilizes the purest and naturally bioavailable form for better absorption and better support.
THE SECRET INGREDIENT
Why Your Supplements Need NANOFUSE® Liposomal Technology…
Most vitamins and supplements simply don't work. That's because pills and powders have very poor absorption.
Unlike most companies, Manna only uses liposomal delivery, which is scientifically proven to absorb up to 10x better.
Manna's superior absorption means more health benefits for you and your family.
Manna vs pills and powders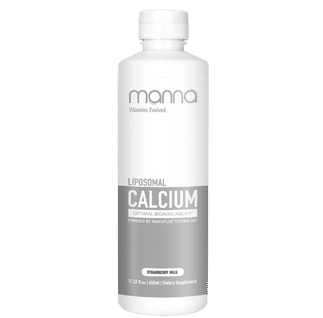 Superior Absorption by 10x
One Liquid Serving Per Day
90 Day Money-Back Guarantee
HOW TO TAKE MANNA
1. POUR
Pour one serving according to the bottle.
2. MIX
Stir into your favorite beverage, or simply take it straight.
3. DRINK & ENJOY
Enjoy powerful benefits you can actually feel!
CONSISTENCY IS KEY
TAKE FOR 90 DAYS
While the amazing benefits of Liposomal Calcium (such as its bone-strengthening power) start working right away, consistency is key to achieve dramatic results.

We recommend taking Liposomal Calcium for 90 days to truly unleash the life-changing benefits.
GET AMAZING RESULTS
LIKE THESE CUSTOMERS
BONE BOOSTER IN JUST ONE DOSE
"I have poor absorption so I used to have to take huge doses of calcium, five huge pills every morning. When I got this I realized I could get the dose I needed with just one spoonful. I feel stronger and more supported than ever! I love it!"
Kaitlyn T.
NO MORE LEG CRAMPS
"Before I took this, I've experienced leg cramps throughout my day. After I started taking this, no more cramping and discomfort! I'll be buying this again and again."
Brianna J.
VALUED PART OF MY DAILY REGIMEN
"This blend has been keeping my bones feeling healthy and strong all year long. Especially throughout those brutal winter months. Even my teeth feel stronger! Thanks Manna."
Susanna L.
Frequently Asked Questions
How long does one order of Liposomal Calcium last?
One bottle of Liposomal Calcium has 30 servings, which is enough for a 30-day supply.
How do you recommend taking Liposomal Calcium?
We recommend taking 1 tablespoon every day. If you are prone to digestive sensitivities, we recommend taking your daily serving with a meal. First, you'll want to shake the bottle well, then you'll either take the recommended dose directly or mix it into a cool drink of your choice, such as water or juice.
Why are Liposomes so important?
Without applying liposomes to your supplement, you're taking away the opportunity for your body to absorb all the nutrients you're putting into it. Vitamins and minerals taken without an aid, such as liposomes, are consumed with no way to protect itself while traveling through the harsh GI tract. Liposomal encapsulation significantly increases the volume of fragile nutrients reaching their ultimate destination; your bloodstream.
What is Calcium Carbonate?
Not all calcium sources are the same, and when it comes to all the different forms of calcium the choices can be confusing. Manna uses calcium carbonate as a calcium source and it's not only one of the purest forms available, but it's also one of the most naturally bioavailable forms on the market.
Should calcium be taken in conjunction with Vitamin D?
Calcium requires vitamin D for absorption, but they do not have to be taken together. As long as there is a sufficient level of vitamin D present within the body, calcium will be absorbed and utilized. However, the latest research suggests that many US adults are deficient in vitamin D (particularly during the winter), so it would be wise to supplement with vitamin D.
Can I take Liposomal Calcium with my other supplements?
Manna products are formulated to compliment one another, and your supplement program can be tailored to fit your specific health goals. Manna Liposomal Calcium can be used in conjunction with the Manna products you're already using. They can be mixed together or taken separately, however you prefer!
All Manna products are proudly made in the USA!
Do you test your supplements and check for contaminants?
Every single batch of Manna supplements must pass testing for bacterial and heavy metal contamination. In addition, every raw material used for our products must have a "Certificate of Analysis" from its supplier to prove the purity and potency of the ingredient before being accepted into the manufacturing facility.