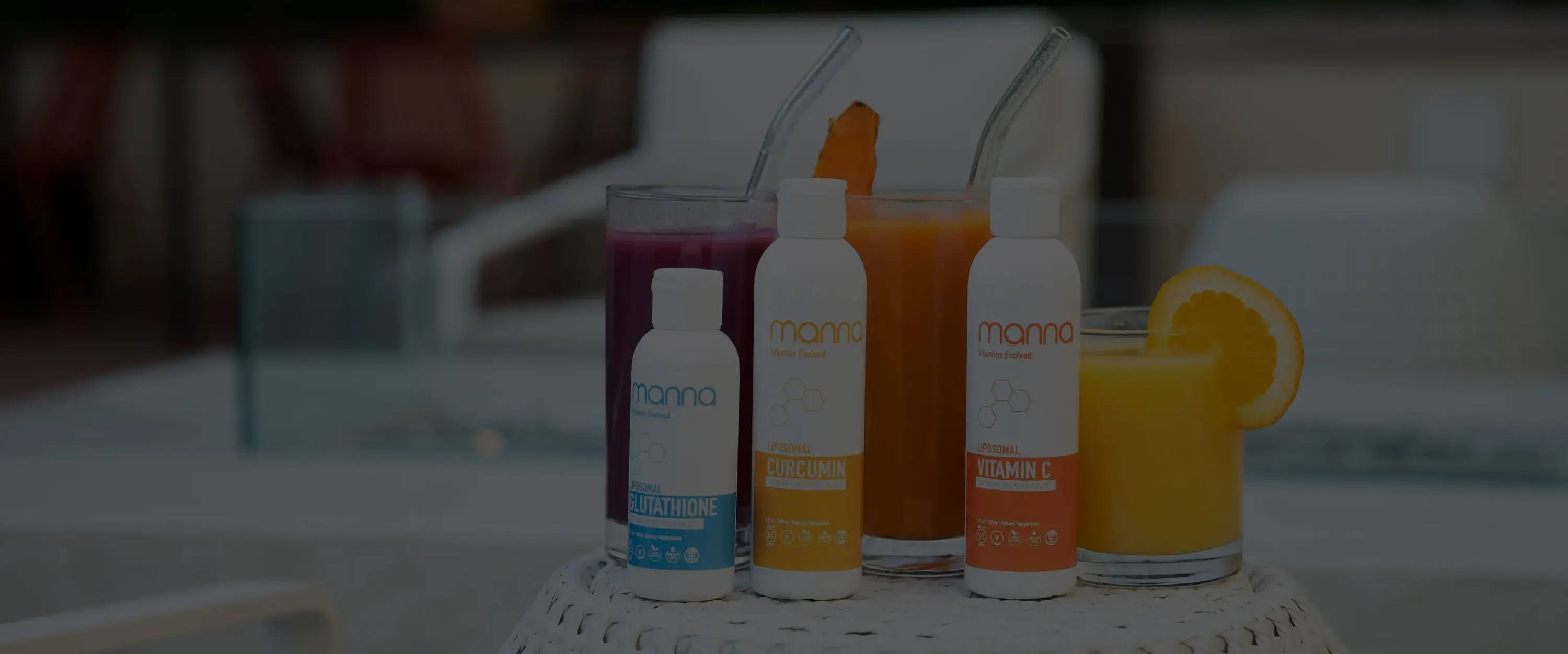 Save Time & Money,
Subscribe & Save 10%
Plus free shipping over $50, priority
on high-demand products, and early
access to new products.
---
How Our Subscribe & Save Program Works
---
Pick Your Favorite Manna Products

Subscribe & Save is available on all of our most popular products.
---

Set Your Delivery Frequency

Get deliveries on your schedule every 1, 2 or 3 months.
---

We'll Automatically Deliver On Your Schedule

Update, revise, and skip orders through our customer portal, via email, or call our USA-based team anytime!
---
---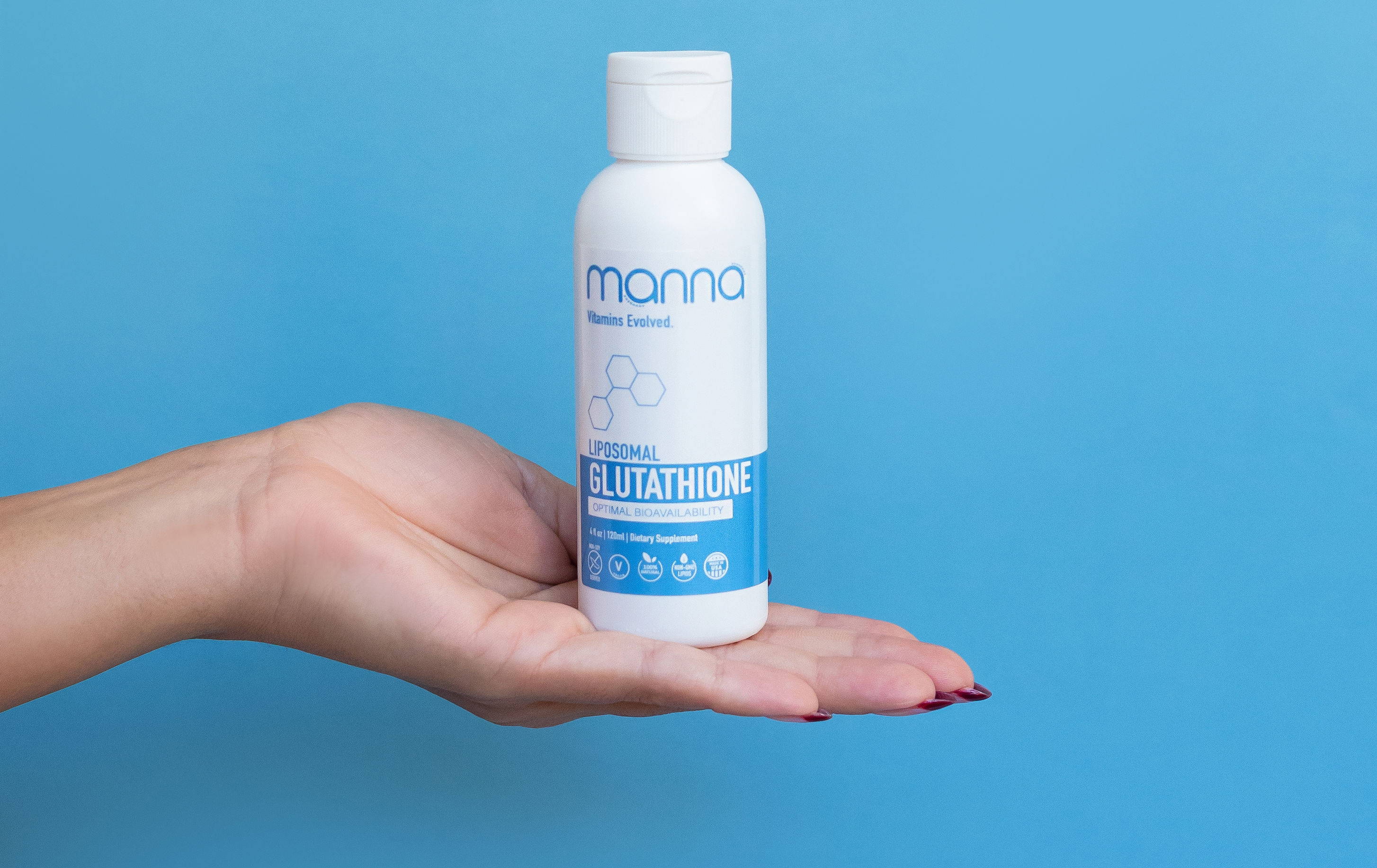 Built-in convenience, savings, and free shipping to boot.
---
---

---
Adjust, add, skip - you have full control
---

Resume or cancel anytime online, via email, or by calling our friendly U.S. customer care team
---
Questions? Here's what we're asked the most.
How do I manage my subscription?
There are two simple and easy ways to access your subscription management portal. If you create an account on our website to make your purchase, you can log in to view your order history and select "Manage Subscriptions". Any time you place a subscription order with us (including renewal orders), you will also be sent an email with a direct link to your management portal that will not require a login. If you ever need help managing your subscription, please contact us and we'll be happy to send you your direct customer link or make the needed updates on your behalf.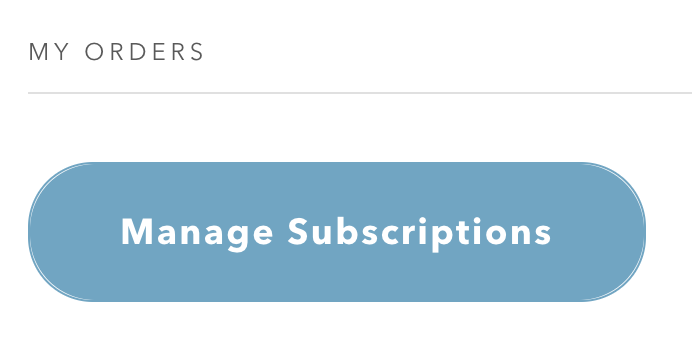 What if I forget that I'm subscribed?
You won't. We'll always send you an email notification 3 days in advance reminding you that your subscription is about to renew. Everybody loves a good surprise- but not when it involves your bank account! Here at Manna, we have your best interests at heart.
How do I change my next subscription renewal date?
You may want us to send your next shipment sooner or later than scheduled. No problem! Simply access your subscription management portal through one of the previously mentioned options and your homepage will list your active subscriptions. Select "Edit" and then click "Next Charge Date". You can customize your next renewal date or click "Ship Now" to process your order same-day.

How do I add new items to my subscription?
Under the "Subscriptions" tab, click "Add Product". "Select" the item you wish to purchase and customize. You can add an ongoing item to your subscription or a one-time-purchase to your next shipment.


Can I skip a shipment, or manage future orders ahead of time?
Absolutely! Using your portal, you can easily skip or manage a scheduled shipment with the click of a button. Select the "Delivery Schedule" tab to manage your scheduled orders orders up to a few months in advance.
*Note: Updating your shipping address will update all upcoming orders on your subscription.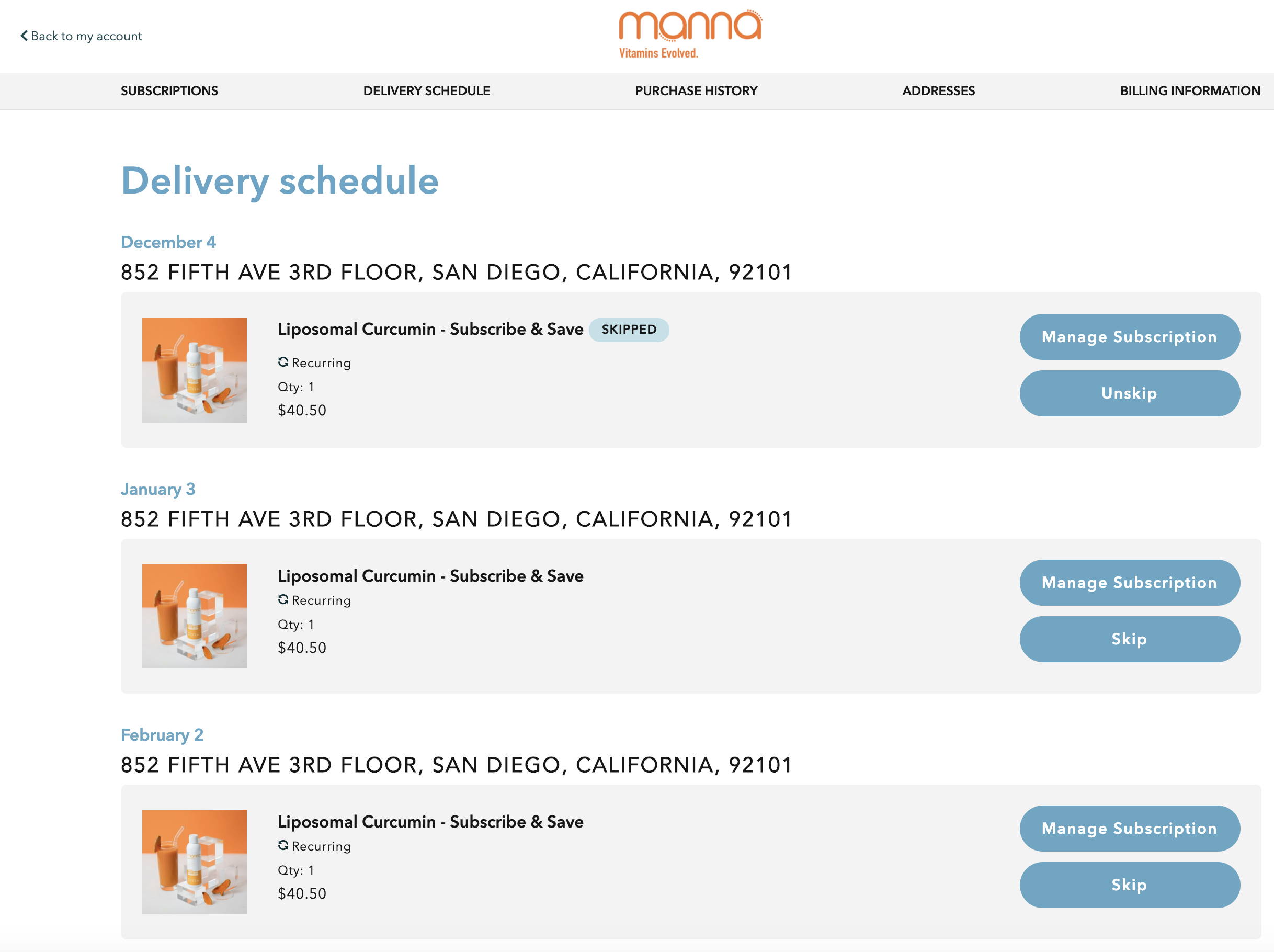 How do I change the frequency of my subscription renewals?
Whether you're receiving products too often or you prefer to stock up in advance, you can easily update your renewal cycle through your portal. "Edit" your subscription under the "Subscriptions" tab and click "Delivery Cycle".
Pro-Tip: This is a great way to reduce or eliminate your shipping costs!
How do I update my payment information?
You can update both your card information and the billing address under the "Billing Information" tab.
How do I change my shipping address?
You may update the shipping address on file under the "Addresses" tab.
*Note: Updating your shipping address will update all upcoming orders on your subscription.
---
Toll Free: +1 (877) 576-2662 -- 6:00AM - 5:00PM PST
Email: Hello@Manna.com